Article Published: 23.02.2014
Yoga Classes Saturday 12-1pm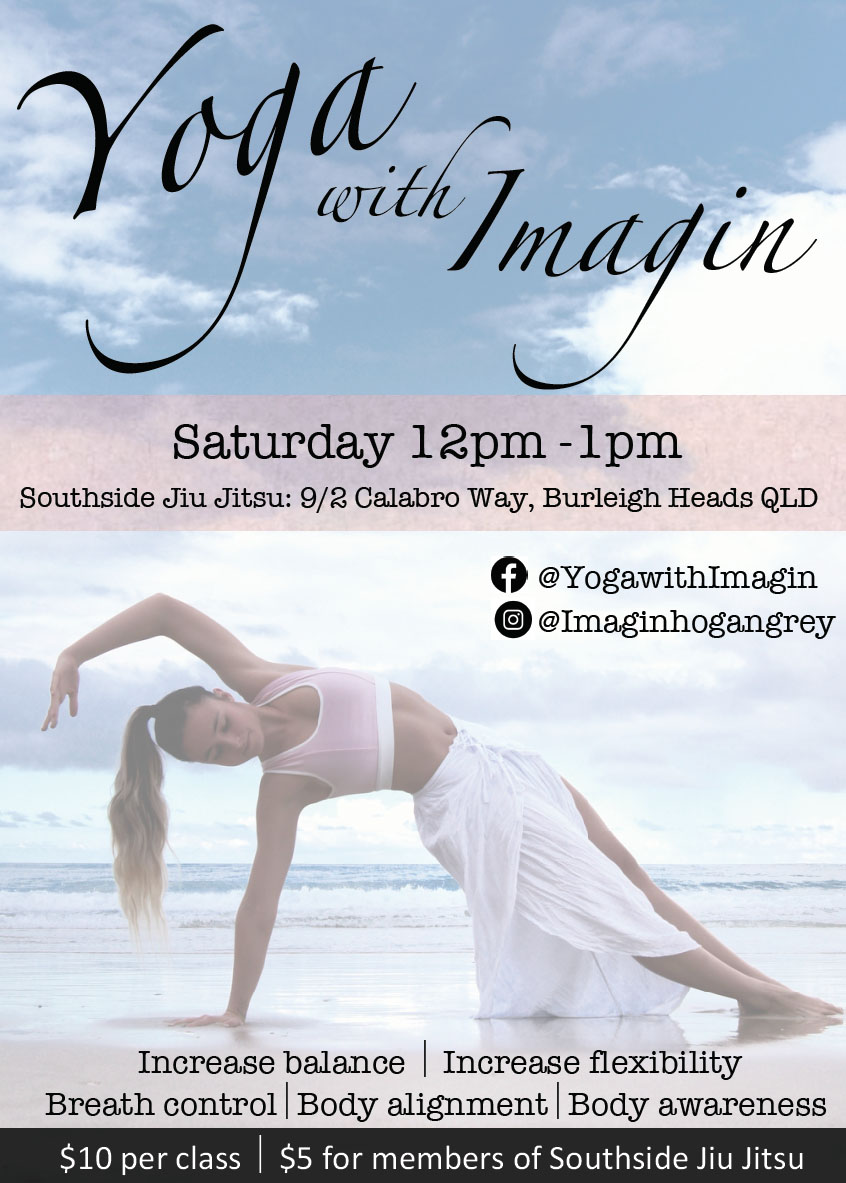 New to Southside Brazilian Jiu Jitsu.
Yoga classes with Imagin
If you've ever wanted to try yoga this is the perfect place to start. Come unwind and de-stress while also increasing flexibility and overall well-being. Try your first class for free.
Please call or text 0435866595 for enquiries. And head over to Yoga with Imagin on Facebook to keep up to date with any class changes.
Email: i.hogangrey@gmail.com
Instagram: @imaginhogangrey